NurtureCare Limited, the award winning East Midlands based specialist children's and young person's healthcare provider, has appointed Claire Stone as its new Managing Director.  NurtureCare offers bespoke care packages for children and young people with a range of health needs. We provide support within the home and other community settings, as well as allowing our service users to attend full time education and fully participate in after school activities and holiday clubs.
Angela Stewart, the former Managing Director and founder of NurtureCare, will remain Company Chairman.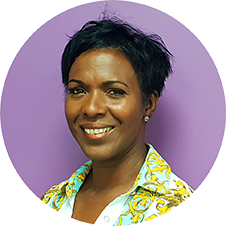 Commenting on Claire's appointment Angela said "For some years now I have been searching for the right person with the right ethos to step into my shoes and to help drive Nurturecare to the next level, in serving our children, young people and families within the East Midlands and beyond.  I have 100% faith and trust that Claire can do this, she has demonstrated the business acumen to drive us forward and we all can look forward to the next 12 months and beyond."

Angela Stewart, 1st September 2019
Claire has been part of the senior management team since 2018, a ICAEW Qualified Finance Director with 22 years' accounting and advisory experience, specialising in the SME market across a number of different industries, including internal controls within the NHS.
Speaking about her appointment, Claire said "Firstly I would like to thank Angela for the trust and faith she has shown in me during my time with Nurturecare, and for giving me this fantastic opportunity. Angela set the business up from nothing over 6 years ago now, and having been with Nurturecare for nearly 18 months I truly believe we have solid foundations in place and the nucleus of a tremendous team to enable us to continue to grow the business successfully for many years to come and I look forward to being part of that journey."

Claire Stone, 1st September 2019