Covering the East Midlands
NurtureCare provides up to 24/7 paediatric care across the whole of the East Midlands including Nottinghamshire, Leicestershire, Derbyshire and Lincolnshire. Our head office is in central Nottingham and has a robust workforce spread across the region!
Secure and Robust Policies
We have a robust set of governing policies which covers the entire spectrum of our service from recruitment and administration, to medication and care best practice.
Award Winning Care Provider
NurtureCare is the proud winner of the Nottingham Post Business Awards: Services category and Women In Business: Small Business of the Year Award previously amongst other awards and accolades. We pride ourselves on delivering only the best for our service users.
NurtureCare provides 24/7 care, available 365 days a year to parents, children and young people with various health needs. Our minimum visit is 2 hours per shift.
Our home health care management team is highly experienced in delivering exceptional care and support for clients.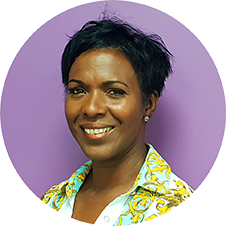 Angela Stewart
Founder
Angela has over 30 years' experience within the NHS, 15 of those years in the specialist children's wards before taking her skills and experience into the community.
Angela founded the company for 2 reasons;
Witnessed children unable to be discharged home in a timely manner, as a result often leading to families breaking down.
Waiting Times – children waiting for care 3 months+ for a home care package. Sadly. one child died, just as they recruited a team.
Claire Stone
Managing Director
Claire has been part of our senior management team since 2018 and the improvements she has introduced in this short space of time are astounding.
She is an ICAEW Qualified Finance Director with 22 years' accounting and advisory experience across a number of different industries, including risk management and internal controls within the NHS.
Outside of work, Claire is the proud mother of two children who keep her very busy. When she is not taxiing them around, Claire enjoys playing tennis and going to the theatre.

See for yourself how happy our service users are with the care we provide across the East Midlands.

NurtureCare offer flexibility around the times that the care is required, taking into account the needs of the family, rather than the family having to fit around what the care provider is able to offer at set times, which is what has been experienced from previous care providers. The care provided is of high quality and the people providing that care have been chosen carefully to match the needs of our family.
Thank you for your continued support to meet our Children and Young People's End of Life Home Pathway needs.

We continue to find your specialist knowledge, sensitive approach and expertise of the highest standard in what is often the most stressful of times and at short notice.
From the start, we have been impressed with the professionalism, continuity and also the quality of care. We felt very lucky to be able to choose NurtureCare to take on our child's package.

We couldn't be happier with the service that NutureCare are providing. From the carers to the management, everyone goes above and beyond to make our lives a little easier for our child who has complex care needs. Being a carer is part of parenting but being a parent first is what really matters, NutureCare help us, as parents to do that.
Write a testimonial
All the testimonials on NurturCare are written by clients.