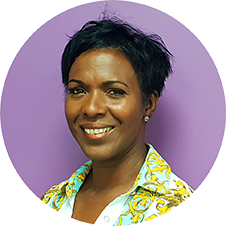 Angela Stewart
Founder/Registered Manager
As a nurse with more than 30 years' experience, I have often seen the need for additional community support and services for children and young people with complex health needs, and at the end of life.
I was working in the NHS when I visited a family who were really struggling. The child had been discharged but needed round-the-clock care, and they were waiting for the care package the NHS had promised them.
I kept pushing for the NHS to do more, and finally managed to get the family what they needed. Yet when I arrived at the home to tell them, I discovered that the child had died the day before.
Enough is enough, I said to myself; we had failed this family because there was a gap in services, which I was determined to fill.
I established in July 2013, and we currently care for children and young adults 24 hours a day, 365 days a year.  We work closely with our local CCG and NHS to discharge children from hospital much earlier giving the children or young person the quality of life and independence within their own home.
The organisation has grown rapidly, and we now employ over 100 staff.
What makes us unique is that we are specialist in what we do, all our nurses & carers are local & are likely to have already cared for the family in the acute setting.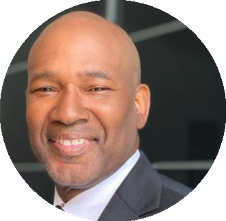 Norris Stewart
Director
Supporting children, young people and their families is something I have dedicated my life to.
As well as working with young people in the Youth Justice System, it is only right that I extend this into the Health Care Services.
Our values are based upon compassion, improving people's lives, inclusion, commitment to quality of care and working together to put clients first.
An experienced Lecturer with a demonstrated history of working in the sports industry. Skilled in Soccer, Player Development, Coaching, Fitness Training, and Sports Development. Strong community and social services professional with a Certificate in Education from Nottingham Trent University.
Presently working working at Nottingham Youth Justice service in a preventative capacity trying to deter young people away from ASB, Risky behaviour and Crime.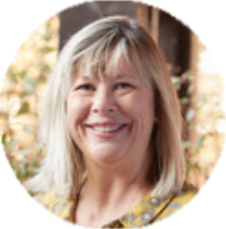 Anne-Maria Newham MBE RGN, RSCN, BSc Hons, ENB 998, ENB 415, MBA
Executive Chair
Anne-Maria has worked in the NHS for over 38 years. She has held several roles including Ward Manager, Neonatal Sister, Children's Intensive Care Manager, Director of Children's Community Health Services, Chief Nurse for Erewash CCG, Director of Nursing, AHPs and Quality for Lincolnshire Partnership Foundation Trust and now as Executive Director at Nottinghamshire Healthcare NHS Trust.
Anne-Maria was instrumental in setting up the first Children's Intensive Care Unit in Leicester alongside a retrieval service. Anne-Maria was awarded the Florence Nightingale Leadership award in 2011 and in 2014 a Florence Nightingale travel scholarship to research End of Life Care.
She was voted Inspirational leader by the Leadership Academy in 2014. In 2015 she was awarded a Winston Churchill Fellowship and travelled to New Zealand to look at integrated care including End of Life Care and Compassion in Practice.
Anne-Maria has been invited to speak at the Nursing World Conference in Las Vegas in October 2017 and also In Rome in 2018. Anne-Maria was awarded an MBE by the Queen in 2019 for services to Nursing.